Moleanos Reference Project: Gresham Street – London
We are starting here a series of articles where we analyse several reference projects done by our company all over the world using Moleanos limestone. The Moleanos is a very versatile type of limestone that can be commonly found on a diversity of applications, with different finishings.
This project is called 30 Gresham Street and it involved the supply of limestone for flooring, coverings and columns for interior application on a building renovation project.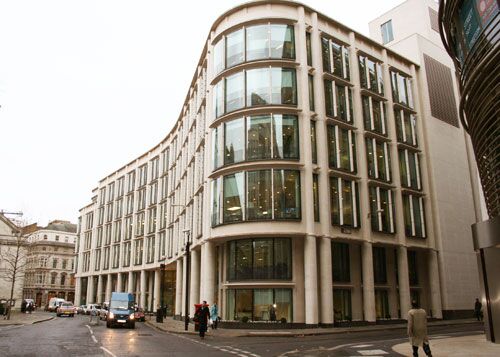 The Project
Gresham Street is one of the main streets in the financial district of London (also known as City). The project we had the opportunity to be involved in was related to the renovation of a building located in this central part of London – United Kingdom.
Our part of the project involved the supply of Moleanos limestone as well as Cabeca Veada limestone, to be applied on flooring, coverings and some columns. All this work was for interior application. The limestone supplied by our company was applied on different levels throughout the building.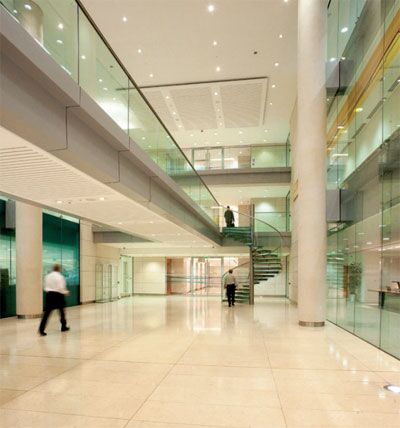 The level of natural stone quality of this project was very high, to the point that later the building was awarded with the Natural Stone Award 2004 from the British magazine Natural Stone.
The Stone
The limestone supplied consisted of 1.000m2 of 40mm thick honed Moleanos limestone for different parts of the building flooring, as well as 1.600m2 of 40mm honed Cabeca Veada limestone for different coverings and wall applications.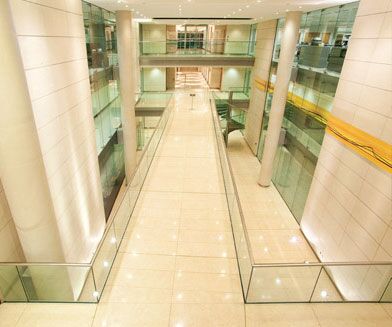 In addition to this, the project required 1.000m2 of 20mm thick honed Moleanos limestone for different flooring applications for lift, corridors and toilets, as well as 50mm thick Cabeca Veada limestone columns.
For more information about this building, click here.