Moleanos limestone common variations
The Moleanos is a famous beige colored limestone from Portugal, which has achieved worldwide reputation for its beauty and uniformity. But what is exactly this limestone? Does it have any variations? How can I distinguish its different grades/quality? Is there one single grade or several different ones?
We present you answers for some of these questions, where we explain the main variations currently available for the Moleanos limestone.
Moleanos Classic – Medium Grain
This is the main variation of the Moleanos, which most people would know. The Moleanos Classic is a medium grain limestone, with fairly uniform background.
Today it is most commonly found in the form of slabs and cut-to-size panels or tiles. It is a preferential variation used on flooring, landscaping and wall cladding.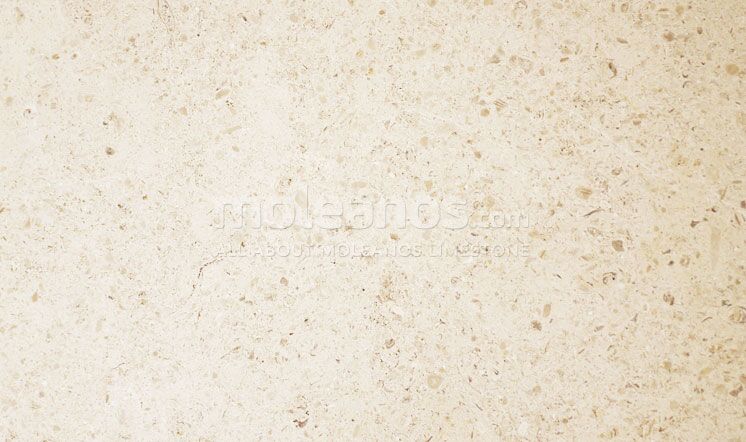 Moleanos Fine Grain
This is the second most common variation of the Moleanos limestone, right after the Moleanos Classic. The Moleanos Fine limestone presents a fine grain, with very clean and uniform background. This variations has the particularity that is not as hard as the Classic type, but it has the advantage of having a more clean look.
It is most commonly used on exterior cladding, wall coverings, flooring and diverse interior decoration.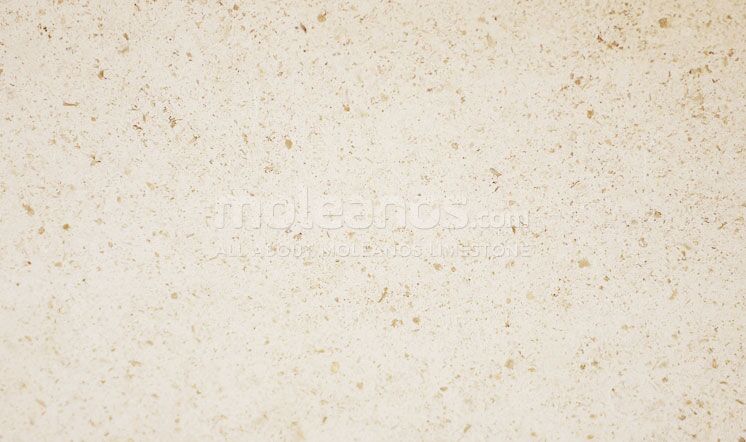 Vidraco Moleanos
This is a marginal variation of the Moleanos, without the huge market of the previous two Moleanos. The Vidraco Moleanos is a fine grain beige colored limestone, with some occasional large darker spots. It presents a fairly irregular look. The particularity of this variation is that it accepts the flamed finishing, which is quite special for the Moleanos.
It is highly recommended for public exterior paving applications.
Moleanos Azul (Blue)
The darling of all Moleanos limestone variations, the Moleanos Blue presents the same structure than the Moleanos Classic, but with a blue / greyish color. This variation is extracted in the same quarries as the other Moleanos with beige colour, but has a blue colour.
Despite having a smaller level of extraction, the Moleanos Blue has considerable demand and is growing on the international market.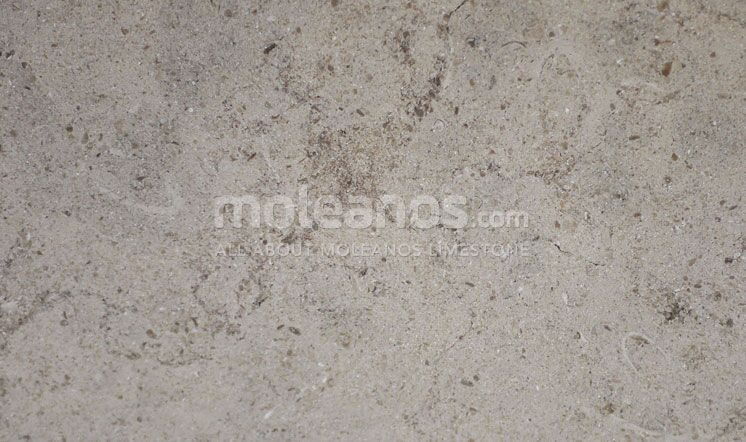 Understanding the Moleanos limestone (Video)