Portuguese limestone cladding projects in Europe
Portugal has an abundant quantity and diversity of light coloured limestones, which have had considerable demand in Europe for exterior wall cladding applications. After years of supply, there is today an interesting portfolio of cladding projects throughout Europe that show how popular Portuguese limestones are. And the final result of projects are self-explanatory. We are talking about uniform, elegant, durable and price-aware limestones that have conquered the minds and the hearts of designers, architects and developers in the continent.
Hotel La Reserve in Knokke, Belgium – Cabeca Veada
Exterior cladding with light beige Cabeca Veada limestone from Portugal. The limestone was used extensively on the buildings that make this hotel/residence, where its light beige colour combined quite well with darker grey aluminium and surrounding landscaping.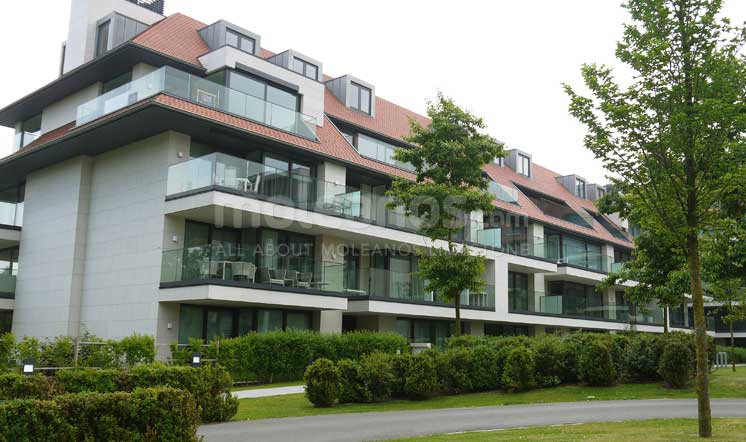 Lillie Square in London, UK – Cabeca Veada
Another cladding project using Cabeca Veada limestone from Portugal.  The Lillie Square project is a master project located in the center of London, where this part of the project involved the supply of this limestone for the exterior wall cladding with a pre-cast type of installation. Another great example of Portuguese light beige limestone on exterior cladding use.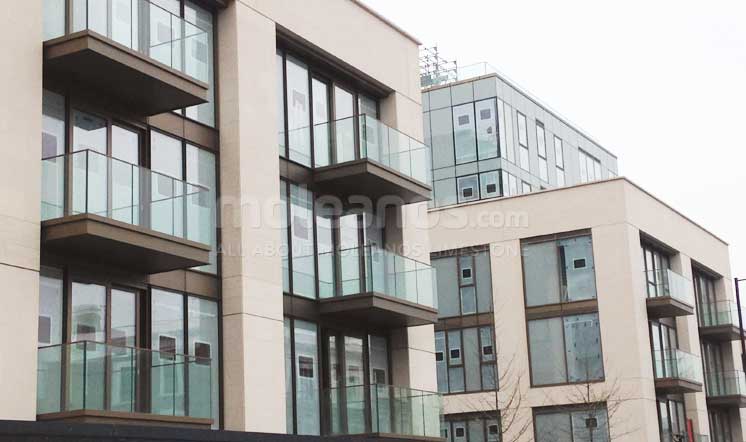 Great Ormond St Hospital in London, UK – Moleanos
This reference children hospital chose the Moleanos Fine limestone from Portugal for one of its main buildings renovation project. The result is a fantastic combination with the glass and surrounding dark brick wall cladding.
Kempinski Hotel in Brugges, Belgium – Moca Cream
A historical building located in the center of old-Brugge, the Kempinski hotel is a reference in the city. Its renovation involved the supply of Portuguese Moca Cream limestone for its exterior wall cladding. Classic and elegant.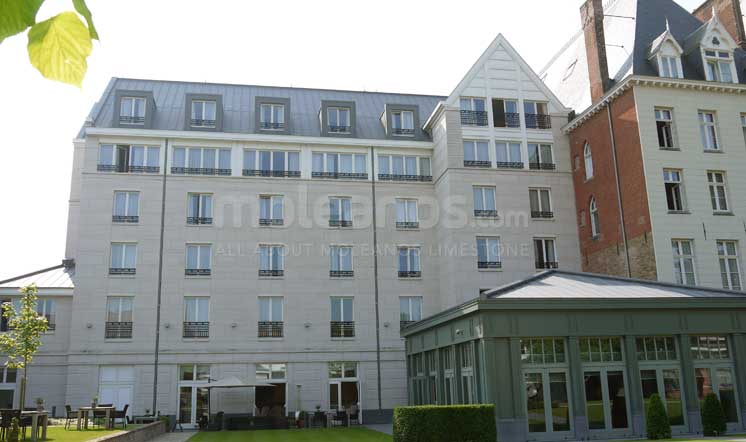 Rue de Bologne in Paris, France – Semi Rijo
With a whitish and uniform look, the Semi Rijo was the choice of Portuguese limestone for this residential development located in Paris. The cladding panels supplied had considerable thickness and the look and colour of the limestone fitted well in the historical city center of Paris.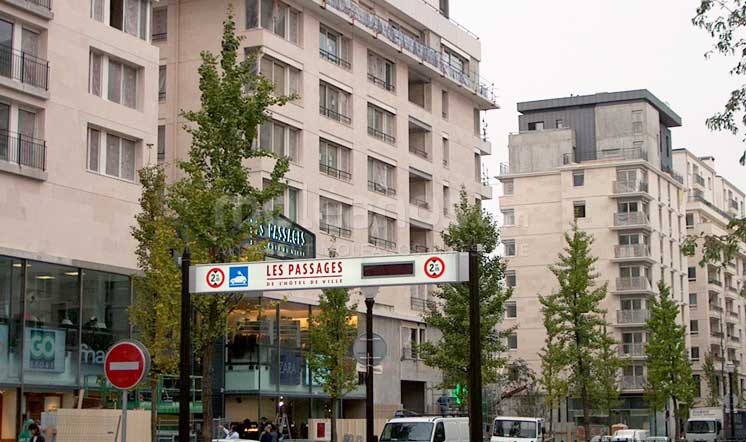 Tour des Finances in Brussels, Belgium – Moca Cream
As one of the tallest buildings in Belgium, the Tour des Finances is quite an imposing structure. This is an impressive project located in Brussels that involved the supply of 40mm cladding panels of Moca Cream limestone from Portugal.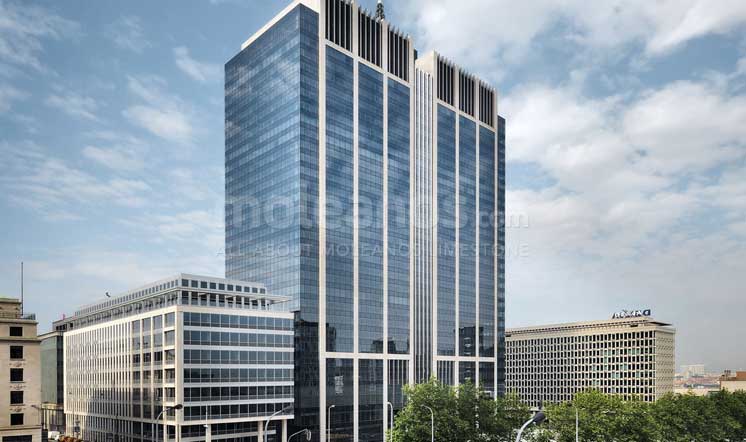 Qatar Embassy in Brussels, Belgium – Moca Cream
One of the most beautifully renovated embassy buildings in Brussels, the Qatar embassy is already a reference building, also award-winning. This project required Moca Cream limestone from Portugal for pretty much every area, both interior and exterior. The cladding is perhaps what highlights the use of Moca Cream on a great project.
Kievitplein in Antwerp, Belgium – Moca Cream
This residential development located in Antwerp is another great example of the use of Moca Cream limestone on exterior wall cladding applications. Uniform, well-balanced and in perfect harmony with the bluish glass that creates the exterior cladding setting.
Krasina Business Center in Moscow, Russia – Cabeca Veada
Russia has been an interesting market for Portuguese limestones, with particular attention to Moscow area. The Krasina Business Center located in Moscow is an example of that, where Cabeca Veada limestone was used in combination with a darker grey limestone and extensive amount of glass.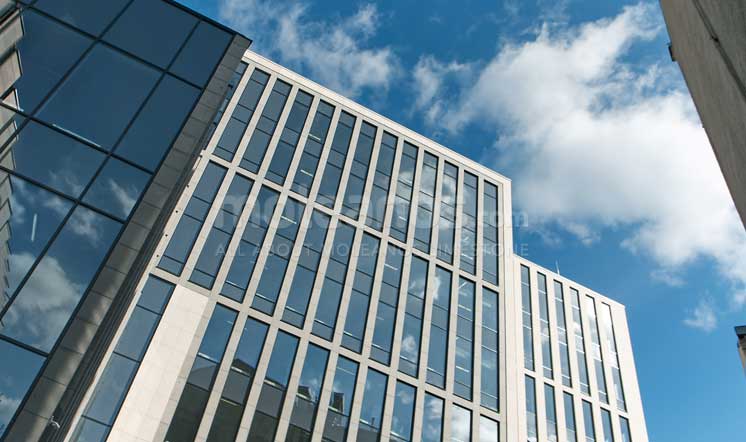 Dexia Bank in Brussels, Belgium – Moca Cream
The Dexia Bank headquarters in Brussels is another fine example of great use of Moca Cream limestone from Portugal on exterior wall cladding. The thick and massif panels bring a feeling of robust and solid that banks seem to aim.