Moleanos limestone selections for 2019
The Moleanos is one of the most relevant limestones used on the international building and decoration sectors, having achieved top recognition as a consistent and affordable limestone that can be used on all sorts of projects. It has been positioning itself as a reliable alternative to local limestones like British, French or even US sourced limestones, which are more expensive and with limited supply.
On this article, we will update you on the main variations of the Moleanos limestone currently being extracted and exported all over the world. These are the main variations of the Moleanos for 2019.
Moleanos Classic
With a medium grain, great colour consistency and decent hardness, the Moleanos Classic is considered the combat variation of the Moleanos family. Being suitable for both interior and exterior use, this variation presents a very good price/quality relation, being price-competitive but also presenting good availability.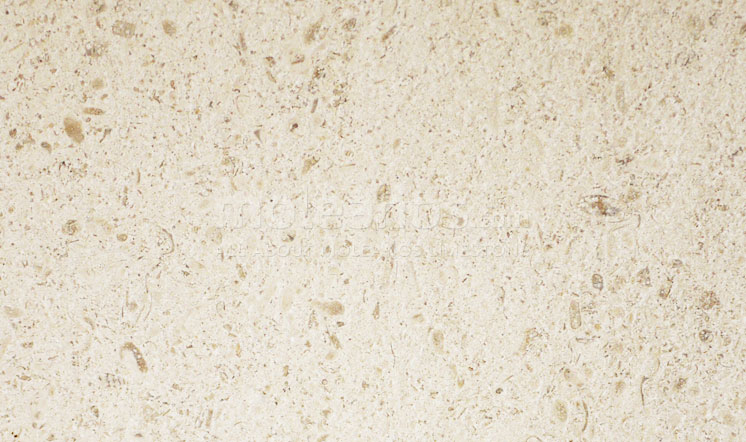 Moleanos Fine
The Moleanos Fine limestone is the refined and classy option in terms of Moleanos limestone. It presents a fine grain, consistent colour but is slightly softer than the Classic. This is an elegant type of limestone that is mostly used on exterior cladding, but also some decoration and interior use.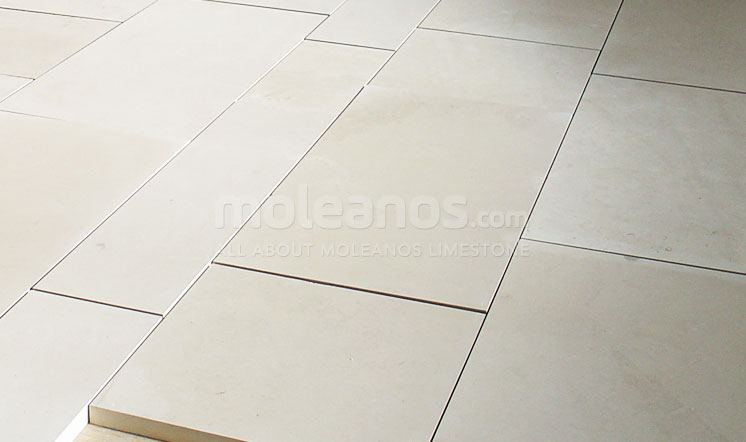 Moleanos Blue (Gascogne Blue)
The Gascogne Blue is a medium grain Moleanos with a bluish / greyish colour tone. It shows a light creamy grey/blue colour. This is basically the blue colour variation of the Moleanos Classic, a medium grain variation. The downside of this limestone is the very limited availability and higher price.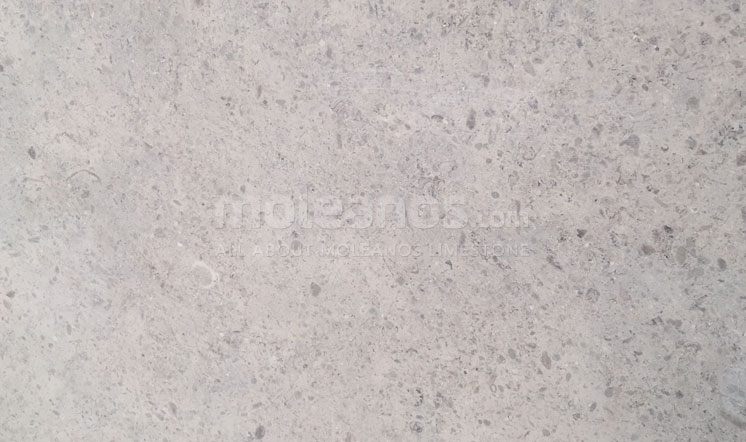 Moleanos Blue Fine
The fine variation of the Moleanos Blue, this is a blue/grey coloured limestone, with finer grain and elegant look. It also presents limited availability and higher price.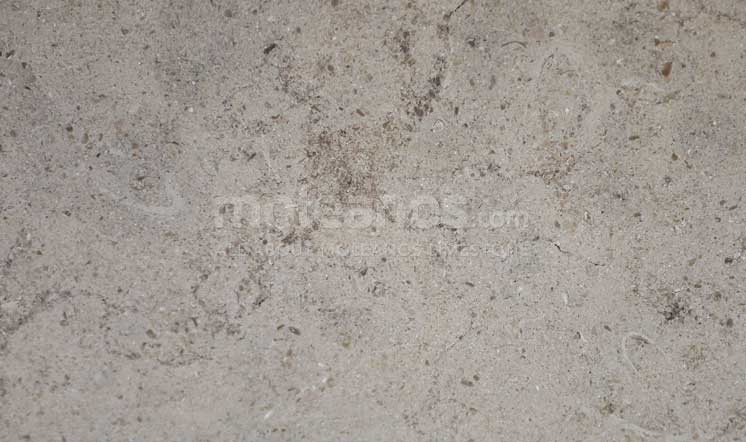 Moleanos Mixed
The Moleanos Mixed is no more than a mixed between beige and grey colour. It is a fairly economic option that shows a blend of beige and blue colours, with a specific pattern.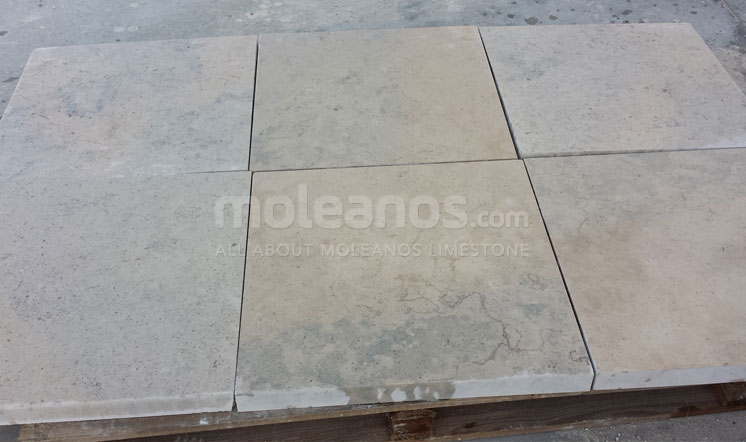 Moleanos Classic alternative
There are nowadays several new quarries that extract a slight different type of Moleanos Beige, like shown on the picture below. It is a hard type of limestone with a consistent colour, but presenting some darker beige coloured clouded areas.