Moleanos Fine limestone project: Lillie Square London
Lillie Square is another high-profile project on the UK that presents a fantastic application of beige limestone from Portugal: the Cabeca Veada limestone (direct variation of Moleanos Fine).
This landmark development located in West London (near Earls Court) consisted of the development of a considerable portion into residential and commercial areas. Lillie Square is owned and developed by a joint venture between Capital & Counties Properties PLC ('Capco') and interests of certain members of the Kwok family ('KFI').
This specific project involved the supply of over 2.000 sqm of 40mm panels of Portuguese limestone Cabeca Veada limestone, which is a direct variation of the Moleanos Fine limestone. This was a specific project that involved the supply during one year of Cabeca Veada limestone, honed panels with high selection. The panels were sent to a manufacturing facility on the UK, where they would later be integrated into a precast structure, together with brick work. Once this process was finished, these large precast structures would then be sent to the construction site on Central London for a fairly quick installation.
The final result is a fantastic job, where the light beige limestone combines very well with the darker brick-work as well as the glass-work. This combination is already found on some other buildings in the neighbourhood and was a preferential choice of the developer.
Project Profile
Building Type: Residential
Location: London, United Kingdom
Materials: Moleanos Fine (Cabeca)
Applications: Exterior cladding (precast)
Moleanos Fine exterior wall cladding view
Moleanos Fine exterior wall cladding side view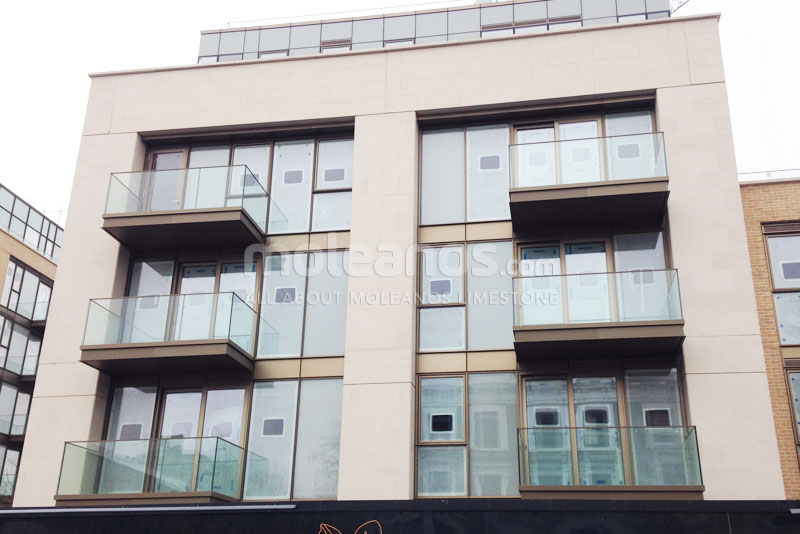 Moleanos Fine exterior wall cladding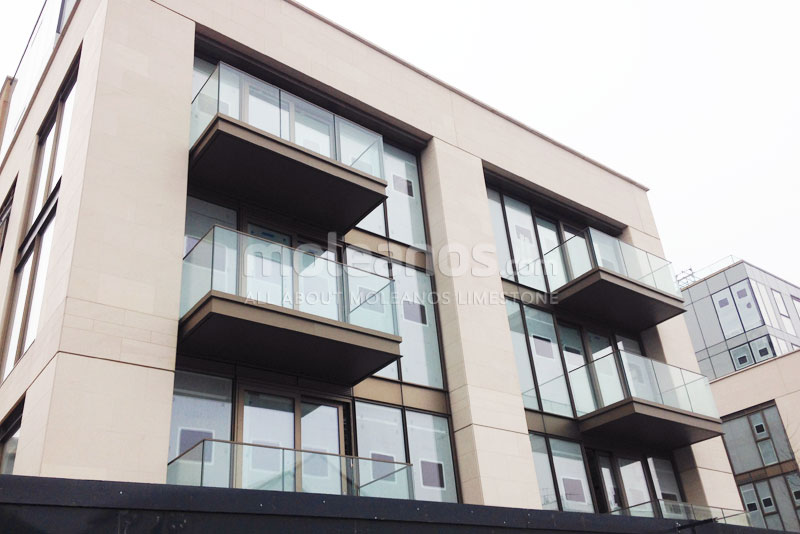 Moleanos Fine exterior wall cladding + brick
Moleanos Fine exterior wall cladding and coverings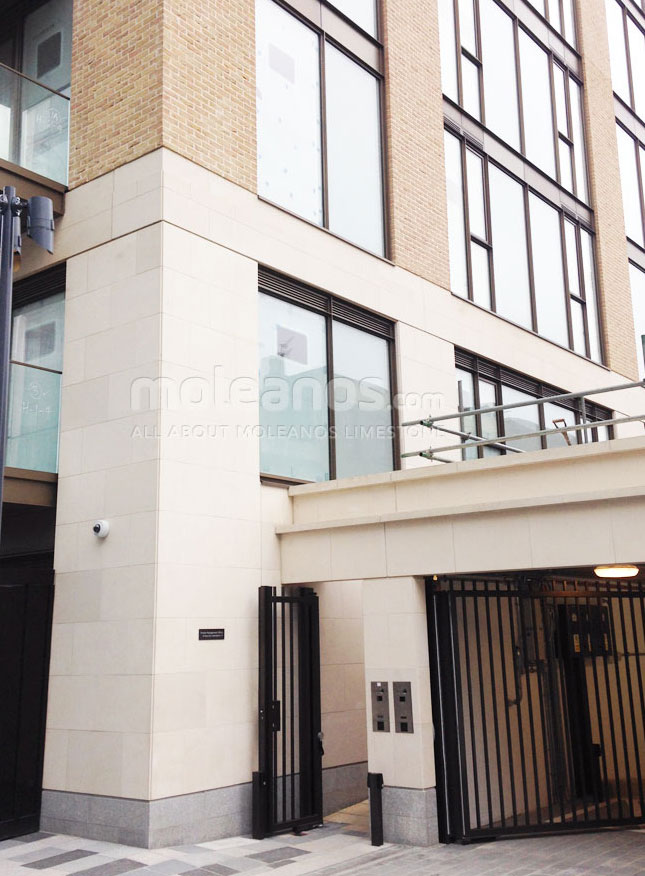 Moleanos Fine exterior wall cladding