Moleanos Blue Reference Project: Canberra Luxurious Building
Canberra Luxurious Building is a high-profile intelligent construction located in Australia's capital and is one of the most recent notable projects using the Portuguese Moleanos Blue.
This landmark development was designed based on three main concepts – quality, innovation and sustainability. The final result was a premium "A" grade energy efficient building that conveys renowned materials from all over the world including Portuguese limestone, American oak and Statuarietto marble. However, to understand why this project has become a modern reference for Moleanos Blue, we must attend to some of its features. This building provides a total of 24,000m2 of office space over five levels, which connect via aerial bridges and helical stairs. Now, most of this surface has been covered with polished Moleanos blue tiles. The interior flooring, including staircases and the reception desk were all made with this distinguished Portuguese limestone.
With a privileged location, right in the heart of Caberra and about 500m from the Parliament House, this building has been designed to offer some of the best office accommodation opportunities in the whole country. The intelligent system assures a complete maximization of each floor's functionality in terms of energy. Also, it detains one of the city's largest private solar generation systems, capable of producing up to 200kw of renewable energy to power base building services.
Lastly, the building holds an extensive underground basement with three parking levels with enough space for almost 500 cars. An advanced security and mechanical systems were also implemented. This project was designed by WillemsenGroup and it was fully completed at the end of 2014.
Project Profile
Building Type: Private
Location: Canberra, Australia
Materials: Moleanos Blue
Applications: Interior Flooring, Staircases and Reception Desk Coverings
Canberra Luxurious Building Front View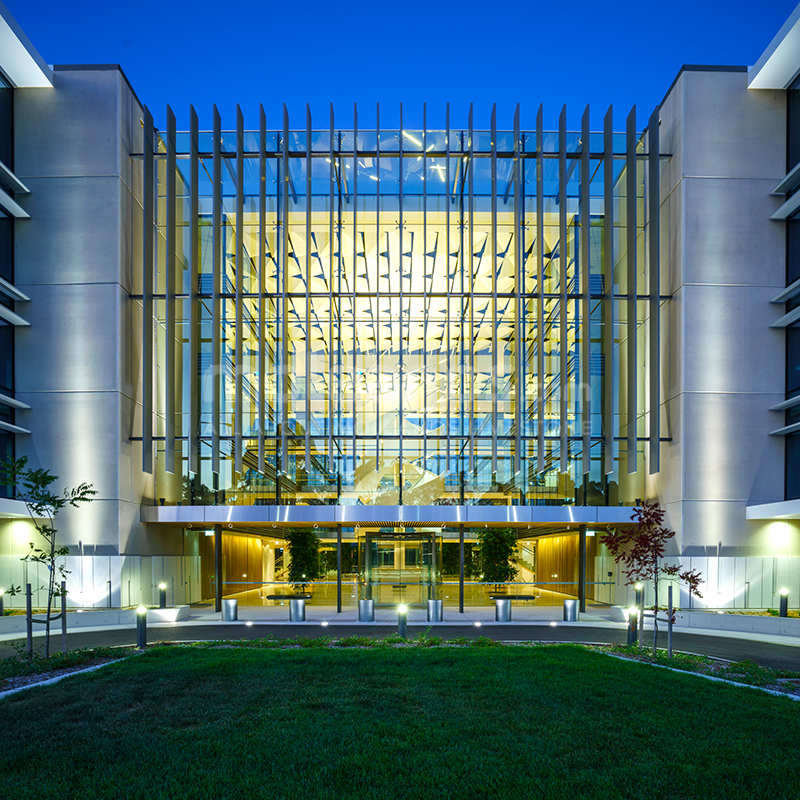 Moleanos Blue Interior Flooring, Staircases Reception Desk Coverings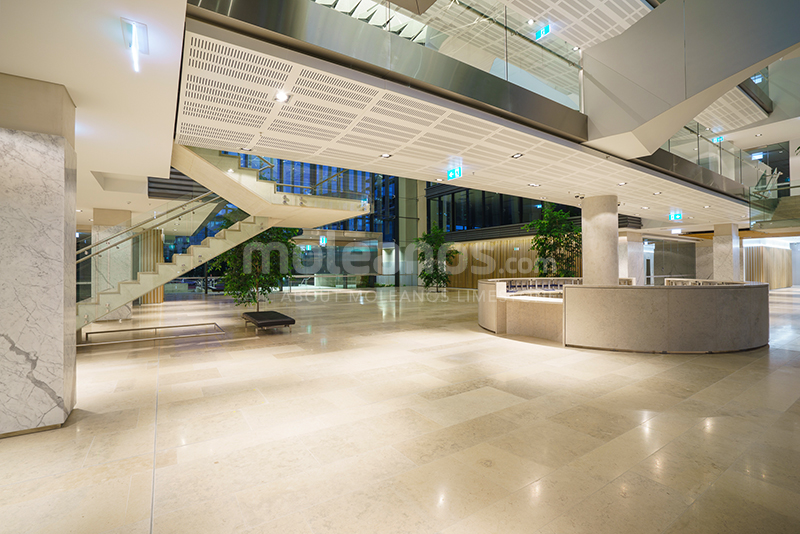 Moleanos Blue Interior Flooring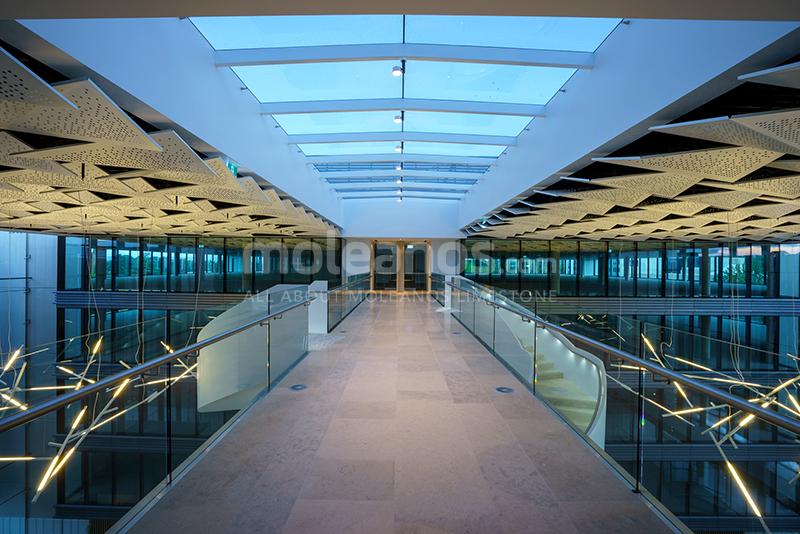 Moleanos Blue Interior Flooring and Staircases
Moleanos Blue Interior Flooring and Reception Desk Coverings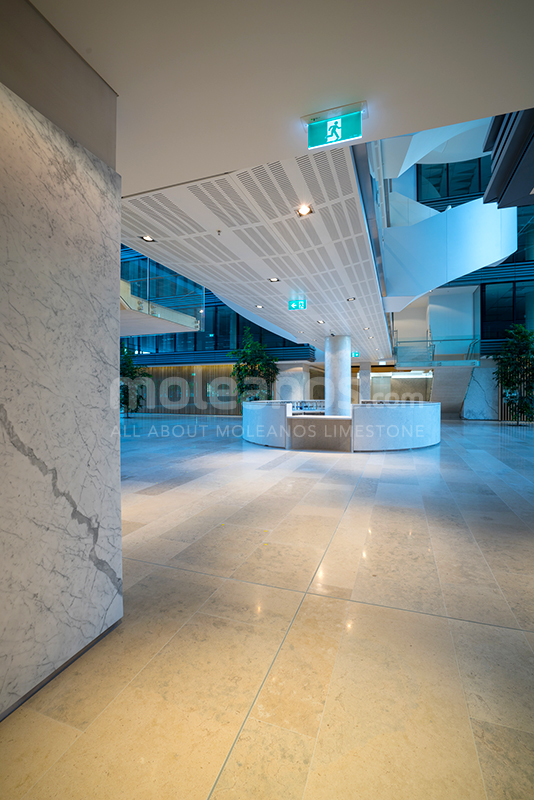 Moleanos Blue Interior Flooring
Moleanos Blue Interior Flooring and Staircases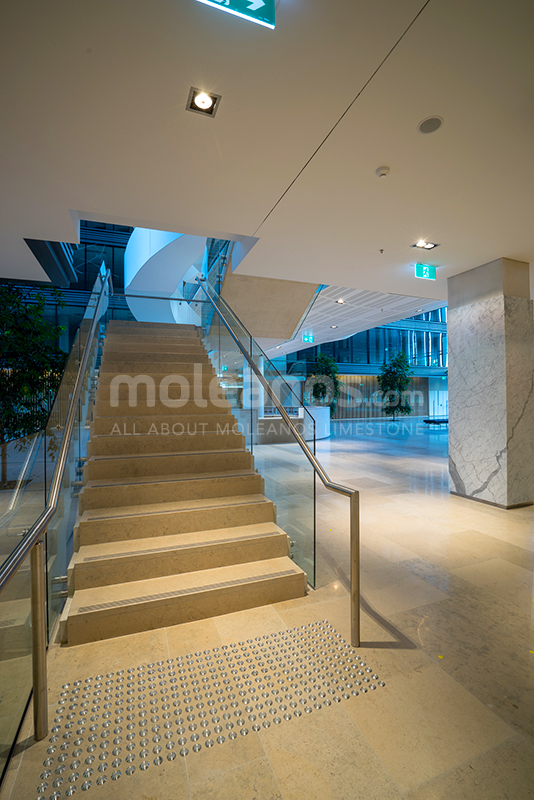 Moleanos Blue Interior Flooring and Staircases