Beige limestone project: Krasina Business Center in Moscow
The Krasina Business Center is a commercial building located in the center of Moscow, Russia. This is an office building designed with simple and straight, but modern look that combines quite well the Portuguese beige limestone with glass. 
This cladding project involved the supply of about 6.000m2 of Cabeca Veada limestone, which is a fine grain and light beige colored limestone from Portugal. The Cabeca Veada has become quite popular for cladding projects in Russia, where the light beige color and fine grain is highly appreciated. In addition to the light beige Cabeca Veada, a small portion of darker grey limestone Moleanos B1 was used.
We see that the light beige color of the limestone combined with the darker glass does an amazing job, with a very contemporary and modern look.
Project Profile
Building Type: Commercial
Location: Moscow, Russia
Materials: Cabeca Veada; Cadoico
Applications: Exterior wall cladding
Cabeca Veada limestone cladding
Cabeca Veada limestone cladding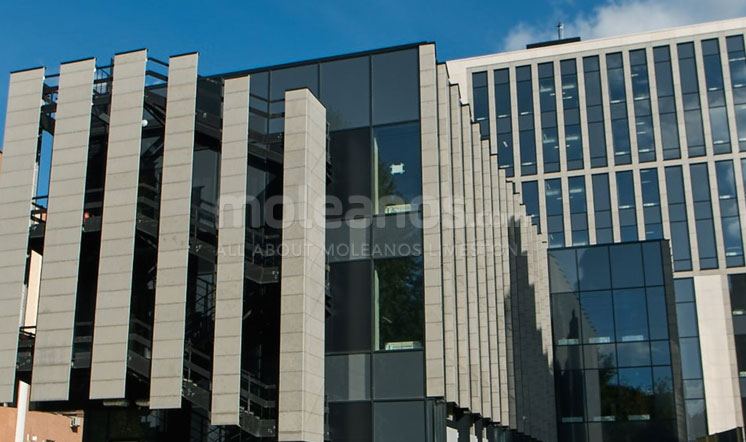 Cabeca Veada / Moleanos B1 limestone cladding
Cabeca Veada limestone cladding
Cabeca Veada limestone cladding