Beige limestone cladding project: US embassy in Mauritania
The US Embassy building in Nouakchott – Mauritania, involved the supply of Portuguese limestone Cabeca Veada, which is a fine grain beige color limestone commonly used on cladding projects. This is another embassy project that is supplied with Portuguese limestone.
This project involved the supply of beige Portuguese limestone Cabeca Veada for the US Embassy located in Nouakchott, Mauritania. This project required approximately 6.500m2 of Cabeca Veada limestone, for mostly exterior wall cladding, but also interior applications like wall coverings.
Project Profile
Building Type: Embassy
Location: Nouakchott, Mauritania
Materials: Cabeca Veada
Applications: Exterior cladding and interior wall coverings
US Embassy in Mauritania main entrance
View of exterior wall cladding with beige limestone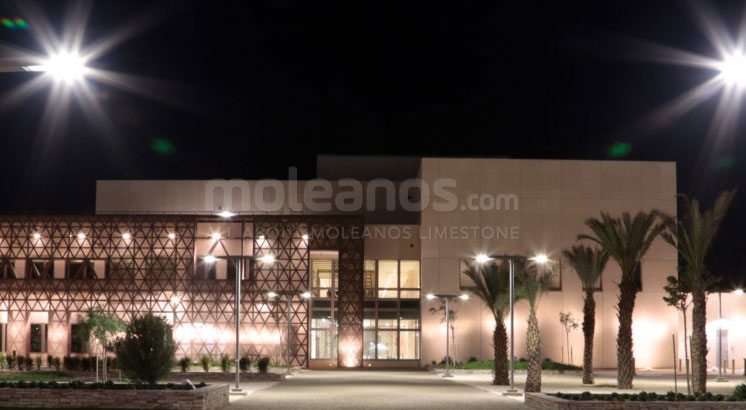 View of exterior wall cladding with beige limestone
Main entrance of building