Middle East limestone supply
The Middle East is one of the most relevant markets for the supply of a diversity of imported limestones that are used on building and decoration. For the past several years it has been one of the main importers of limestones from countries like Portugal, Spain, Turkey and others, with a strong focus on light colors such as beige, white or light grey.
Countries like Saudi Arabia or Qatar have been importing in large volume for its large-scale projects such as exterior cladding or landscaping. While countries like UAE, Kuwait or Bahrain have also been importing a considerable volume of limestones but for smaller-scale projects such as villas or private projects, but with some regular larger-scale projects as well.
The building sector dynamics in this region is very strong and the preference for imported limestone with light color that suits the natural environment is already established for years to come. We introduce you below to some of the hottest limestones with light color in the Middle East:
Moca Cream
The Moca Cream is a beige colored limestone, which is known for its parallel vein and uniform background, when it is cut against the vein (vein-cut). However, when the same stone is cut in favor of the vein it shows a relatively different appearance, with a more uniform background and light beige color, with no signs of vein (cross-cut).
The Moca Cream limestone is perhaps the most popular limestone in countries like UAE, Qatar and Kuwait, where it has been used widely on villa cladding applications and some large reference projects such as the Central Bank of Kuwait building.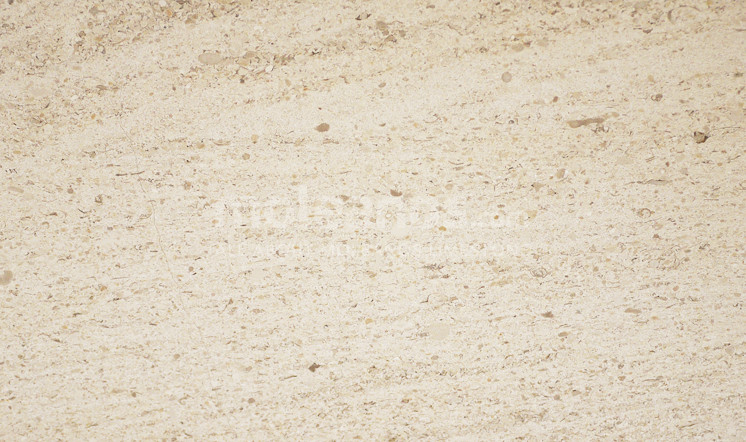 Limra
The Limra limestone is a white colored limestone, with very thin grain and uniform background. The Limra limestone is mostly known for its plain and uniform white color, as well as limited color tone variation. It is one of the most uniform white limestones available in the market. Its main selections depend on the grain structure and background uniformity.
The Limra is a hugely popular and well-known limestone in the different Middle Eastern countries, known for its purity and white color. It has been used on different small to medium-sized projects and some high-profile projects such as the Sheikh Zayed Mosque in Abu Dhabi.
Jura Beige
The Jura Beige limestone is a beige colored limestone, with thin to medium grain and non-uniform background. This limestone is mostly known by the presence of strong signs of fossils with darker color, sparsely distributed throughout the stone surface. The Jura Beige is a reference beige limestone from Germany, with considerable hardness. This limestone also has a grey colored variation called Jura Grey limestone.
Due to its hardness and great technical strength, the Jura Beige limestone has been used on different applications in the Middle East. For example, in terms of landscaping it was used on the Al-Shaheed park in Kuwait, while in terms of exterior cladding and flooring it was used at the Al Hamra Tower also in Kuwait.
Moleanos
Another popular limestone, the Moleanos limestone has a light beige colored background and a slight greyish tonality, with thin to medium grain and showing disperse brownish fine spots. There are today two main types of Moleanos limestone available in the market are all beige colored. These are the thin grain (also known as Moleanos Fine) and the medium grain (also known as Moleanos Classic).
Despite not being used on large-scale projects in the Middle East, this limestone has become increasingly popular in particular for interior flooring use of villas, in countries like Kuwait, UAE or Qatar.
Blanco Paloma
One of the most popular limestones in Spain and a direct competitor of the Turkish Limra limestone, the Blanco Paloma limestone shows a very uniform background in terms of color and grain. It has become one of the top light beige / white limestone selections in Spain. The international demand has also increased in the last decade. One of the unique characteristics of this limestone is the existence of some small shells and fossils that may appear throughout the surface.
There has been some demand for large scale projects in the Middle East, mostly due to its light color and consistency.
Crema Cenia
The Crema Cenia as it is know, is another popular Spanish limestone with big demand in the Middle East. This is a brown-creamy limestone with a medium hardness and thin grain. The Crema Cenia limestone presents a relatively uniform background with occasional darker signs of fossils and small shady brown colored areas. This is a fairly popular limestone in Spain with a considerable market and an expanding international presence.